Friday 1/9 Scrum Notes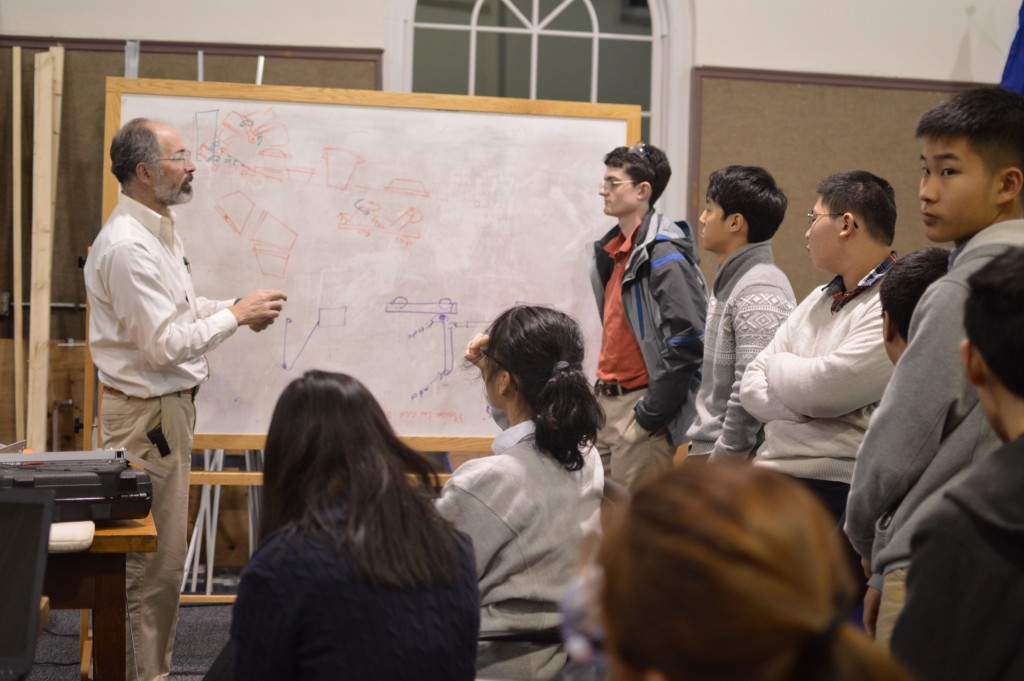 What did I do today?
What will I do tomorrow?
What's standing in my way?
Programming (Kevin et al.)
Today

Joystick works now in arcade drive

Planning

trying to make Ultrasonic Sensors work

looks like ultrasonic sensor is not working…
Digital (easier) or Analog (more reliable)
ask manufacturer for type of housing for reducing spurious signals
want to use it to make robot parallel to the wall during Autonomous

Put up a diagram of sensors
Work on an encoder (get code example to work)
We have a compass – could use it
Field Elements (Gillian et al.)
Today

Finished the chute with wood – All field elements finished!

Planning
Frog Tongue (Mr. Roche et al.)
Today

Threading hubs to right size to put in the wheel
Other than that, ready to go

Planning

Plug into the computer/processor
T-shirt (Cynthia)
CAD-ing (Niles et al.)
Today

STEP files to CAD files
Creating a CAD model of Mr. Well's drawing

Planning
Modelling (Mr. Wells)
Today

Conclusion: 3 inches (left and right) for mechanism

Planning

What will be the length? (It has to be 42 inches at inspection)
Brainstorming & Modelling

What mechanism should be used to ?

Work on Cardboard models
Limit Switch Cover (Sam)
Today

Making a cover to protect the limit switch

Planning

Create a CAD file of the cover
*Meet on 1pm tomorrow!
**Don't forget the clean up duty!