In Memoriam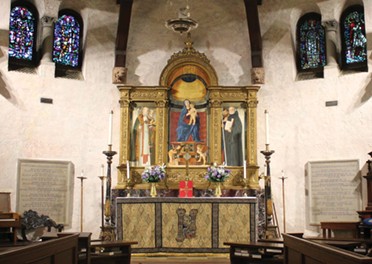 1943
James Smith Marshall
James Smith Marshall III died at home in Gates Mills, Ohio, on February 14. He was 89.
A native of Bethlehem, PA, he came to St. Mark's when Dr. Francis Parkman was headmaster and graduated during the Rev. William Brewster's first year at the School. While at St. Mark's, Marshall was a three-year Scholar and was a Prefect as a Sixth Former. He played both football and soccer (back in the days when the soccer team was not assembled until after football was done and lasted just two or three games) and was a member of the crew. He also sang in the choir and was active in the Civics Club.
On December 31, 1942, shortly before returning to Southborough for the home stretch of his Sixth Form year, James Smith Marshall enlisted in the United States Navy. He would not be called to active duty until after graduation, as by this time the government had notified all high schools—public and private—that eighteen-year-olds would not be subject to the draft until after receiving their diplomas. But in August, just two months after his final Prize Day, Marshall was assigned to the Navy's medical corps for training as a pharmacist's mate and a hospital corpsman. As a corpsman, he would serve with the Marines.
After graduating from Princeton in 1946, James Smith Marshall attended the Columbia College of Physicians and Surgeons. He married Elizabeth Rockwell of Hartford, CT, in June 1949. For eleven years Dr. Marshall was in general practice in Farmington, CT, before joining University Hospitals in Cleveland, where he was a researcher in endocrinology and a faculty member at Case Western Reserve University Medical School.
An avid sailor, Marshall treasured his summers on Penobscot Bay in Maine at the helm of his beloved sailboat, Whisper. Weekends in the duck marsh and on trout streams were favorite moments for him. He was a member of the Chagrin Valley Hunt Club, Winous Point Shooting Club, the Tavern Club and Rolling Rock Club.
He was predeceased by his wife, Elizabeth, and his sister, Nancy Marshall Forcier. He is survived by his four daughters, Melissa
Marshall of Pittsburgh; Deborah Gates and her husband, Peter, of Weston, MA; Joan Losee and her husband, David, of West Hartford, CT; and Mary Marshall of Cleveland, OH; three grandchildren, two great grandchildren, and his much-loved cat, Myrtle.
1944
David C. Clark
David Crawford Clark died at his home in Oyster Bay, New York, on October 23, 2014. He was 89.
Born in Glen Head, NY, the son of Louis Crawford Clark, St. Mark's Class of 1898, David Clark attended the Buckley School in New York City, then came to Southborough on the eve of the Second World War. At St. Mark's he played hockey, rowed on the crew and was active in the Civics Club. He was appointed a Sixth Form Librarian for 1943–44, but he would not actually serve in that position. He was among several St. Markers taking part in an accelerated program designed for those who wanted to hasten their opportunity to contribute to the war effort.
The ongoing Second World War held particular significance for David Clark, as his older brother, former Head Monitor Louis Crawford Clark Jr. '36, had been a Navy pilot, killed when his plane went down in April of 1942. So younger brother David became the first of the accelerated St. Markers to enter the military. In August of 1943 he began his training at the US Naval station in Newport, Rhode Island. From there he was transferred to Chicago and then Washington, DC, for instruction as a radio operator and technician, and would then attend submarine school. He would serve out the last year and a half of the war aboard the USS Kingfish (SS-234) in the Pacific Theater, taking part in four patrols during which the Kingfish sank five enemy ships and rescued four downed British aviators. The submarine, with Clark aboard, completed its final wartime patrol just two hours before the war officially ended.
Clark would attend Harvard, where he would row for the Crimson, being named captain of the 150-lb. crew during his senior year. After graduation in 1949, he began a long and successful career in investment banking with Clark, Dodge & Company and Kidder, Peabody. His marriage to Elizabeth Ives would last for 57 years, until her death in 2012.
David Clark dearly loved his family, friends, sailing, trains, church, reading, history and wry humor. He served as a trustee of St. Mark's School, and he always had a great affection for St. Mark's and a genuine appreciation for all the School had done for him. He was also a past trustee of the American Museum of Natural History, St. Luke's Hospital, and Village of Oyster Bay Cove; a director of the Cold Spring Harbor Laboratory Association; and a vestryman and senior warden of the Church of the Epiphany (New York City) and St. John's Church (Cold Spring Harbor, NY). Clark was also a member of the Porcellian Club, Harvard Varsity Club, Knickerbocker Club, Down Town Association, Seawanhaka Corinthian Yacht Club, Cruising Club of America, Royal Ocean Racing Club, and the North American Station of the Royal Scandinavian Yacht Clubs.
He was father of David Jr. (SM 1974), Henry, and Peter (SM 1979); grandfather of Antonia, Elizabeth, Caroline, Hillary, Avery and Charlie; father-in-law of Peri, Harriet and Elizabeth; and friend to many.
1946
Richard "Micky" Harris
Richard Macy "Micky" Harris died on January 13, 2015, after a long, courageous battle with pancreatic cancer. He was 87.
Micky attended Allendale School before coming to St. Mark's. In Southborough he was a Prefect, and he appeared in the annual musical comedy during his Fifth Form year. He played football, started on the second line for the varsity hockey team and led the 1945 baseball Lions with a .419 batting average. Harris also was a corporal in the Second Platoon, Company B of the St. Mark's Training Corps battalion. He accelerated his graduation from St. Mark's in order to serve in the military but was deferred, so he attended the University of Rochester until being called up to serve in the army. He was the last man drafted from Monroe County, NY, in the World War II era.
After a short tenure as a banker with Lincoln Rochester Bank, he joined the Alling & Cory Company, the largest independent wholesale paper company in the country. He was president and chairman of the board until his retirement. He served as president of the National Paper Trade Association, chairman of numerous corporate mill advisory boards, president of Alcor Envelope Co., and he headed the Rochester Publicity & Convention Bureau. He served on the boards of Lincoln Rochester and Rochester General Hospital. He was a past president of the Genesee Valley Club and a member of the Country Club of Rochester, John's Island Club and the Community Church of Vero Beach, Florida, where he resided at the time of his death.
He is survived by his beloved wife, Molly; three children, Cory Ward (Douglas), Macy Harris (Lucy), and Amy Bowen, (David); grandchildren Hayley (Brian), Catherine (Ryan), Molly (Sean), Whitney, Maggie, Levi, Sam, and Ava; and two great grandchildren, Layla and Ella.
Charles F. Hoffman
Charles Frederick Hoffman III died Wednesday, December 3, 2014, at the Woodridge Nursing Home in Berlin, VT, with his family at his bedside. He was 87.
Born in Tuxedo Park, NY, Hoffman attended the Malcolm Gordon School in Garrison, NY, before moving on to Southborough. At St. Mark's he sang in the choir for three years and twice took part in the annual musical comedy, both under the direction of Stan Sheppard. Athletically, he was one of the School's earliest wrestlers, under the tutelage of coach David Coe, but it was with coach William E. Gaccon that he saw his greatest success. He played on Mr. Gaccon's soccer team, and he stroked the successful (5-1 overall) 2nd boat on Mr. Gaccon's crew squad. His Sixth Form year, Hoffman was also a Prefect. He then attended Middlebury College.
Charles served in the U.S. Army on two separate occasions, first from 1946 until 1949 and then during the Korean War. Most of his life Charles worked in real estate, as a broker and in property management, a profession that led him to live in New York City, Massachusetts, and California. He also worked as a carpenter and took pride in working with his hands. Charles spent his summers on Nantucket.
Charles retired to Montpelier, VT. Writing poetry and telling stories brought Charles great joy. Over the past few years, he spent every afternoon at the Coffee Corner talking with friends and strangers who soon became friends. He loved everyone he met, and they loved him back. Charles will be missed by many.
He was predeceased by a sister, Joan, and a brother, William. Survivors include four sons, Charles F. Hoffman IV, of Tucson, AZ, Charles G. Hoffman, of Wenham, MA, Nelson G. Hoffman, of Northfield, VT,  and Peter W. Hoffman, of Salt Lake City, UT, along with a daughter, Carlotta F. Hoffman, of Northampton, MA. Christopher May and Douglas May, both of Los Angeles, were treated as sons. Also surviving is his sister Sarah S. Ward, of Newburyport, MA, along with six grandchildren and one great-grandchild.
1948
Hiram Weber Emery
Hiram Weber Emery  Jr. died on October 29, 2014, from  the effects of Parkinson's disease. He was 84.
Born in Providence, RI, he attended St. Mark's during the headmastership of the Rev. William Brewster. While in Southborough, he served on the editorial board of the Vindex, and he was a student librarian under Miss Bianchi. He also played soccer and was manager of the baseball team.
Emery went on to Harvard College, served as a lieutenant in Korea, and then graduated from the Harvard Business School in 1956. He was a partner for 30 years in the investment banking firm of White Weld Company in New York City, which was later acquired by Merrill Lynch. Upon retirement he worked for Gottesmann & Company, one of North America's largest merger and acquisitions companies.
A devoted board member of the United Congregational Church in Little Compton, RI, Emery was also a a member of the Union Club in New York City, the General Society of Colonial Wars, and the Sakonnet Golf Club.
He is survived by his twin brother, John, his loving wife of 47 years, Susan Curtis, his children, Marjorie McCleary (Benjamin), and Hiram III (Caroline), and five grandchildren.
John Winthrop Sears
John Winthrop Sears died at his Beacon Hill home on November 4, 2014. He was 83.
Born in Boston, Sears could trace his family back to 13th-century England, and he was named for John Winthrop, an ancestor who helped found the Massachusetts Bay Colony and was its first governor.
At St. Mark's, he was a five-time St. Mark's Scholar and a member of the Cum Laude Society, receiving the School's most prestigious academic honor—the Founder's Medal—in 1948. He had, however, a diversity of interests beyond the classroom. He was involved with the Dramatic Club and was on the staff of the annual musical comedy. Sears also served on the editorial board of the Vindex and played for two years on the tennis team.  Most significantly, anticipating his long career in public life, he was a Prefect, a Prize Debater, and served on the Student Council.
After St. Mark's, John Sears studied government at Harvard College, graduating in 1952. He served in the Navy aboard a destroyer. Nearly a decade later, he was recalled and served during the Berlin Crisis of 1961, rising to be a lieutenant commander.
Back at Harvard Law School he specialized in international business. He was a Rhodes Scholar, studying at Oxford University in England, and he also visited 17 countries. Following law school, he took a job at Brown Brothers Harriman in New York City. After four years he returned home, spending two more years with the same firm's Boston office, before resolving to enter public life.
In 1965, the year he became a full-time politician, Sears married Dr. Catherine Coolidge, a physician who taught at Harvard and was a descendant of Thomas Jefferson. He wrote that their marriage was "my happiest news,'' and after they divorced in 1970, he said their parting "has broken my heart."
Sears "felt a true duty to serve the Commonwealth that was founded by his ancestor and namesake," said Chase Untermeyer, who served as an aide to John Sears in the 1960s and was later ambassador to Qatar under President George W. Bush. "The phrase 'noblesse oblige' has been derided in recent generations to be somewhat condescending, but in his case it was genuine." Sears, Untermeyer said, "was a dynasty without descendants. As a result, he devoted himself to the people of Boston and Massachusetts with the same energy that parents would give their children."
John Sears wanted to do something about the affairs of his city and state. Leaving his career in finance behind, he spent four years in the State House, elected twice in the 1960s to represent a district that included Beacon Hill, the North End and the South End. He served as chairman of the state Republican Party and was appointed to be Suffolk County sheriff, chairman of the Boston Finance Committee, and chairman of the Metropolitan District Commission. In 1967, when registered Democrats in Boston outnumbered Republicans 8 to 1, he polled third among 10 candidates for mayor. In 1979, he became the first Republican elected to the Boston City Council in decades. "What we've done is put the party back on the map in the city," he told his supporters. In 1982, Sears was the Republican candidate for governor of Massachusetts, losing to Michael Dukakis.
In later years, John Sears wrote histories for social clubs to which he belonged and was attentive to his ancestry. He read voraciously and wrote prodigiously, filling his Beacon Hill home with books, papers and notes. He was a loyal son of St. Mark's, regularly attending alumni functions. Most recently, he was on campus to celebrate his 65th Reunion in 2013.
John Sears was predeceased by his older brother, Frederick Fulton Sears. He is survived by his twin sister, Anne Ware Wilson of Boston, and by his nephews, Stephen Sears of Washington, DC, and Daniel Sears of Hamilton, MA.
1948

William Wetmore
William T. Wetmore of Amenia, NY, died on February 4, 2015, at Sharon Hospital in Sharon, CT, with his family by his side. He was 84.
He grew up in New York City, where his grandfather was an architect and his mother was Joan Wetmore, a well known Broadway and television actress. Young Bill Wetmore had many fond memories of times he spent as a young boy in and around the theater with his mother.
While at St. Mark's, Wetmore was both a Prefect and a student librarian, and he was active with the Dramatic Club. In the fall he played soccer, in the spring he was a member of the crew, and between those two adventures, during the winter, he was the goaltender for coach Bill Barber's hockey team. He also managed the School Store, and for three summers he worked at Brantwood Camp.
Following his graduation from St. Mark's, Wetmore joined the Marine Corps and then continued on to Harvard College, where he was captain of the Harvard crew team. Upon graduation in 1953, he took a reporting job at the Middletown Times Herald in Middletown, NY, at the city desk and then traveled in Europe, spending most of his time in Greece and Spain and later as a freelance writer on assignment in Tahiti and Australia.
While at Harvard, he met Radcliffe student Margaret Finley Kiser on a blind date and they were married in December of 1957 in Atlanta, Georgia. They moved to Caracas, Venezuela, and arrived in the middle of the Revolution of 1958. In Caracas, he worked as an insurance broker and they spent a great deal of time exploring the country. In 1963, he and Margaret moved back to the US with their two young sons to continue his writing career; they settled in Millbrook, NY, and then Amenia, NY. While still working as a journalist, he published five novels, including All the Right People (1963), House of Flesh (1968) and Here Comes Jamie (1970).
After writing an article on New York State winemakers, he was inspired to plant a vineyard in 1972 with his family. In 1977 he founded Cascade Mountain Winery, an award-winning Hudson Valley winery and restaurant, which he continued to run with his daughter, Joan. He was an avid sailor and fisherman, and he was a whip for a good part of the 60s and 70s for the Sandanona Hare Hounds in Millbrook, NY.
He enjoyed sports, and he loved the company of his extended family. He will be dearly missed by family and friends.
He was predeceased by his half brother, Jonathan Dixon (SM 1963). He is survived by his beloved wife, Margaret Kiser Wetmore; his children Charles (SM 1977), Michael, and Joan; his grandchildren Margaret, Ellen, and William Yahn,  and Finley and Eliza Wetmore; daughter-in-law Leila Wetmore and son-in-law Walter Yahn.
1949
R. Norman Wood
R. Norman Wood of Manchester, MA, passed away at Kaplan House on February 19, 2015 at age 84.
A native of Marblehead, at St. Mark's Norm Wood lettered in soccer, baseball and hockey. He was a fast and reliable soccer player for coach William E. Gaccon, and he led the baseball team in stolen bases as a Sixth Former. But hockey was his principal sport. Norm captained the hockey team his senior year and was awarded the John Tudor Trophy as the team's most valuable player.  The Lions' first line center, Wood was described by coach emeritus Edwin C. Lawrence as "speedy, a fine stick handler, and always an aggressive leader."
Wood went on to play hockey at Harvard University. He served as Harvard's freshman hockey captain, and senior year he captained the varsity squad that won the inaugural Bean Pot Tournament in 1954 and captured Harvard's first Ivy League Championship in seventeen seasons.  Norm was awarded the John Tudor Memorial Cup in 1954, emblematic of Harvard's most valuable player.
Following his military service in Germany, Norm spent seven years as head varsity hockey coach at Princeton University, posting an overall record of 49-88-1. At the same time, Wood was also associated with the Boston real estate firm of Hunneman & Company, which he joined after leaving Princeton. In 1969 Norman Wood was elected president and CEO of National Realty Investors, a real estate investment trust listed on the NYSE.  Norm was later appointed president of Moors & Cabot Properties, Inc., heading real estate operations for that diversified New York Stock Exchange firm. He went on to form his own real estate investment company, Renwood Realty, now managed by his sons, Randy and Ian.
Norm shared his love of athletics—boating, skiing, hockey and tennis—with his family.  He and his wife, Mary Anne, enjoyed playing tennis together in tournaments at the Essex County Club in Manchester, MA, and at the Gulf Stream Bath and Tennis Club when they visited their home in Delray Beach, FL.  When his boys were young, Norm volunteered for years as a youth hockey coach. As time went on, he loved nothing more than watching his sons and grandsons play hockey for their prep school, college, and professional teams. Norm will be remembered for his informal piano/organ concerts, his sense of humor and his love and devotion to family and friends.
Norm was the beloved husband for 53 years of Mary Anne Bonham Wood.  He was the devoted mentor and father of sons Randolph Bonham Wood and his wife Cheryl and Ian Robinson Wood and his wife Debra, both of Manchester. Norm's grandchildren include Tyler, Miles, Elsa, Hudson, and Hayden Wood and step-grandchildren Dustin, Wesley, and Ashley Temple. His brother, Richard R. Wood of Boston, predeceased Norm.
1951
Alan Ede
Alan Winthrop Ede drowned on June 24, 2014, when he fell into the Snake River while doing what he loved: fishing. He was 81.
A native of Stamford, CT, Ede was active in the Scientific Society and participated in the student-run St. Mark's Weather Bureau during his time in Southborough. He also played soccer and was on the wrestling team.
Ede went on to obtain his doctorate in physics from Oregon State University in 1969 and published his thesis, "Space-Charge-Limited Currents in Silicon Using Fold Contacts." He went back to Corvallis, OR, permanently in 1971. He taught at OSU for several years in the late 1980s and early 1990s.
His daughter, Janet Ranzoni, said that her father decided to become a professor when he learned that university professors got three months off in the summer—which would give him more time to fish. "He had said he wanted to die fishing," she said. "He got his wish." Ranzoni also noted that her father had Parkinson's disease, and faced the loss of his ability to play music, fish, and call square dancing—all of his life's passions. "He managed to sidestep all that," she said. "The family is at peace with it."
Ede was well known for frequently playing at the Oregon Old Time Fiddlers Association jams. "He played practically anything with strings," Ranzoni said. Ede also collected instruments. At one point, he had more than 100 mandolin banjos. He also designed and rebuilt his own instruments, including an electric bass that featured foot-controlled buttons. Ranzoni said Ede loved folk music particularly, and was very encouraging to new musicians.
With his keen interest in fish and fishing, Ede also invented and manufactured a device that used an electric current to stun fish so that researchers could count and measure them.
He is survived by his wife, Carol Ann (Howard) Ede, whom he married in 1957; daughter Janet Ranzoni and son-in-law Marc Ranzoni, of Corvallis; and son Roger Ede, of Albany.
1954
John Gay Davis
John Gay Davis died on November 21, 2014, surrounded by family and friends. He was 78.
Davis was born in Southampton, NY, and he attended the Harvey School before matriculating at St. Mark's. During his time in Southborough, he was an outstanding athlete, playing both varsity soccer and varsity baseball. For three years he was the starting catcher on the baseball diamond. In his Sixth Form spring, the Lions were unbeaten champions of the Private School League, posting an overall record of 10-1. In the 1954 yearbook, Coach Howarth would write, "Captain Davis was a great source of inspiration and may well be proud of his team's fine record for which he is greatly responsible." Davis was also a Prefect, and he served on the Student Council and on the editorial boards of both the Vindex and the Lion.
He would move on to Harvard, where he played varsity baseball, earning Second Team All-American recognition as a catcher in 1958, and in 1959 Davis captained the Crimson's first-ever Eastern Intercollegiate Baseball League title-winners. He also excelled at squash for Harvard. After graduating in 1959, he was rated in the top ten on the USA National squash circuit. John Davis was drafted into military service as a speech writer at the Pentagon for the Undersecretary of the Army. Still active on the national squash scene, in 1964 he won the deciding match of the United States Squash Racquets Association's Five Man National Team championship, giving his Washington, DC, club the title.
Following his stint at the Pentagon, John continued to work in Washington, in the international trade business. In the late 1960s, John returned to New York where he started a family and took over a graphics design firm as CEO.
Always an outdoor enthusiast, he passed this love on to his family. He would pursue his passion for hunting and fishing on Long Island. He spent numerous early mornings in duck blinds, digging for mussels, chumming for sharks, and reeling in stripers. His passion for racquet sports led him to the International Tennis Hall of Fame where he was the principal designer for the Davis Cup room—his grandfather, Dwight Davis, had established the Davis Cup in 1900—and John eventually became vice president. It was while in Newport, RI, that he undertook the publishing of the America's Cup magazine and then continued in publishing by purchasing a weekly newspaper in New Hampshire which earned him a first place award for outstanding design and typographical excellence. John spent a few years in Switzerland in the mid 1980s, where he was able to share his love of baseball by coaching a beginner's team,  thus introducing baseball to the Swiss.
John moved to South Carolina in 1992 to follow his good friend and fellow St. Marker John Winthrop '54. He settled in the historic four corners downtown area of Charleston. John engaged his new community on a philanthropic level for over two decades with the charities Darkness to Light, the Concert Association, Kids with Cameras, and the Miracle League. John started a company called Celebration Books where he created many fine brochures, annual reports for the Fresh Air Fund in New York, as well as many other charitable marketing materials, all pro bono. John was also a Coastal Community Foundation's Malcolm Haven Award for Selfless Community Giving recipient. Demonstrating his love for the arts, He was co-owner of the Hatfield Gallery in downtown Charleston.
He is survived by his son and daughter-in-law, Ian and Karen Davis of Bozeman, MT, and their children, Hillary, Maggie, and Sophie.
1955
J. Frederic Mushinski
Dr. Fred Mushinski died on December 18, 2014, in Bethesda, MD, after a battle with colon cancer.  He was 76.
Mushinski grew up in Beaver Falls, PA. When Fred was 15, after his father's death, his family moved to Bethesda, joining his grandmother and three aunts, all registered nurses.
Medicine attracted him from the start. At St. Mark's, he was a three-year member of the Scientific Society, serving as its secretary, and he was active in Science Department chair Frederic Avis' Biological Research Society. "Doc" Avis, a renowned biology educator and author of high school textbooks, was extremely supportive, recalled Mushinski, who had "very fond memories" of his time at St. Mark's. "I was very lucky to be able to work with Fred Avis," he said. "I would do extra work with him after class, and I was his lab assistant. It was a wonderful experience." Other St. Mark's teachers, such as chemistry master Tom Wales, also energized Mushinski's lifelong interest in the sciences. Still, Fred's activities at St. Mark's were genuinely eclectic. He was a member of the 10-1 soccer squad that won the Private School League title in 1954 and he was manager of varsity baseball. He sang in the choir, was involved with the annual musical comedy, and appeared in the 1955 Dramatic Club production of Bulwer-Lytton's Richelieu. In the latter, his performance as the Brother Joseph, the Cardinal's confidante, was described as "sweetly sinister." Through it all, he regularly attained St. Mark's Scholar status and was elected to the Cum Laude Society.
Fred Mushinski attended Yale on one of the first General Motors Scholarships, receiving his degree in chemistry in 1959. Earning his M.D. from Harvard Medical School in 1963, he completed an internship and fellowship in the department of medicine at Duke University Medical Center before joining the National Cancer Institute (NCI), a division of the National Institute of Health (NIH) as a research associate in 1965.
It was in the NCI lab that Mushinski met a staff biologist named Elizabeth "Betty" Bridges. The two married in 1971 and had a combined 87 years of NIH service when they retired early in 2009. They shared a common interest in protein expression and chromosomal translocation, as well as a love of music, especially opera.
Mushinski was a member of the Public Health Service Commissioned Corps. He also spent a year at the Max Planck Institute for Experimental Medicine in Göttingen, Germany, and was a research professor in the molecular and cell biology program at the University of Maryland.  At the NCI, he became a principal investigator in the Laboratory of Genetics, which became the Laboratory of Cancer Biology and Genetics.
For 44 years, Fred Mushinski conducted extensive research into the molecular and genetic origins of cancer. Dr. Mushinski's  groundbreaking efforts included work on the molecular and genetic mechanisms responsible for neoplastic transformation, and the use of genetic models to predict cancers and their progress. He retired in 2009 as chief of the Cancer Institute's Molecular Genetics Section.
A lover of music, in general, and opera, in particular, he was a supporter of and active volunteer at the Wolf Trap Center for the Performing Arts  in Virginia. In retirement, he continued his involvement with Wolf Trap. He also volunteered at the NIH, writing papers, doing experiments, and taking an active interest in ongoing cancer research, even while facing the challenge of his own personal experience with cancer.
In addition to his wife, Mushinski is survived by two sisters, Mary M. Fetsch and Margaret M. Ochs.
1957
J. Neville Haggerty
J. Neville Haggerty of  Bozeman, MT, passed away on Tuesday, Feb. 5, 2013. He was 73.
Born in Newton, MA, and raised in Framingham, Haggerty attended St. Mark's, where he played varsity soccer for Bill Gaccon (two winning seasons, both 2nd place finishes in the Private School League). He was also a four-year-member of the Scientific Society and was active for five years in the School's Short Wave Society.  He was one of the youngest   St. Markers manning shortwave radios that picked up and broadcast news of the devastating "Worcester tornado" just three days before Prize Day, 1953. In the aftermath of the disaster, St. Mark's shortwave enthusiasts broadcast Red Cross Tornado Relief and Civil Defense information to the local communities, proving themselves a valuable resource in the recovery effort.
After graduating from Harvard University cum laude in 1961, he served his country as an air intelligence officer with the Navy's Seventh Fleet from 1962 to 1966. He met Kate Thomas while on naval leave in Hong Kong in 1964. The two married in Fresno, CA, in 1967.
Haggerty developed a unique professional expertise in business systems integration. Over the course of his career, he held positions with NBC, IBM, General Foods and Wang Laboratories and later worked with numerous other enterprises as a private consultant under the name "Information Strategies." In 1973, he earned a master's in business administration from Clark University. An energetic teacher who enthusiastically embraced the computing age, he was deeply committed to helping businesses maximize the benefits of emerging technologies.
A skilled illustrator, painter and storyteller, in his retirement from work and marathon running, Haggerty enjoyed creating hand-illustrated storybooks for his grandchildren.
He lived for the last five years of his life in the loving care of Merlin and Holly Bylsma and their daughter, Amy, at Hilltop Assisted Living in Bridger Canyon. He is survived by his wife of 41 years, Kate Thomas of Carmel, CA, and sons, Breckinridge Thomas of Newbury Park, CA, and Mark Neville of Bozeman, MT. His family will always cherish the memory of him as a selfless, loving parent devoted to his children and grandchildren, Lucy, Judith and Ben.
1968
George Post Jr.
George B. Post Jr. died peacefully on February 27, 2015, at the Medical University of South Carolina in Charleston, surrounded by his family. He was 64.
A native of Cincinnati, OH,  George grew up in Darien, CT. He attended St. Mark's as part of a multi-generational family at the School. While at St. Mark's, Post was a three-year member of both the Choir/Glee Club and the Octet, experiences that foreshadowed his later musical ventures. He also played on Fritz Wiedergott's 10-1 Gummere Cup championship soccer team and as part of the School's winning varsity hockey program. During the summer, he volunteered as a Brantwood Camp counselor. Post would go on to Harvard College.
For several years, George Post played keyboards and was the lead singer for the rock band The Nude Ants, which performed regularly at CBGB's, The Peppermint Lounge and at other clubs on New York's trend-setting Lower East Side and at Studio 54 and Traxx uptown. In 1982, they released their album Search for Tornado Victims, followed in 1985 by Greetings From…. The Nude Ants won numerous awards for their music videos, including for "Lady Light" (1982), written and performed by Post, and "It's Only Love" (1985), with George on lead vocals.
In 1989, George moved with his wife, Sally, to Beaufort, South Carolina. For more than two decades, he worked as a general certified residential and commercial real estate appraiser for Bundy Appraisal and Management. From 1991 to 1994 Post served on Beaufort's Zoning Board of Appeals, from 1993 to 94, as its chairman. He served as chairman of the city's Historic Review Board, then known as the Board of Architectural Review, from 1998 to 2002. In 2004 Post was appointed by the Beaufort City Council to the Housing Authority Board, where from 2005 to his retirement in 2013 Post served as chairman.
Always a gifted performer, George Post was a regular in Beaufort Performing Arts productions.
He is survived by his wife, Sally, and their sons, Ben and James. His vibrant energy, enthusiasm for life and laughter will be long-remembered.
Joseph Pulitzer IV
Joseph Pulitzer IV died March 19, 2015, in Berkeley, CA, following a massive heart attack. He was 65.
Mr. Pulitzer, part of a multi-generational
St. Mark's family, was the last of a line of Joseph Pulitzers stretching back to the 19th century to hold positions at the family's
St. Louis Post-Dispatch. He was a great-grandson of the first Joseph Pulitzer, and the son of the late Joseph Pulitzer Jr. '32. Born and reared in St. Louis, he attended the Rossman School and St. Louis Country Day School before matriculating at St. Mark's.
Befitting his heritage, he was on the editorial boards of both the St. Marker and the Vindex. He also wrestled; worked on the stage crew and as Stage Manager for Drama Club productions; belonged to the Chess Club, the Ski Club, the Art Club, and the Scientific Society; served as an acolyte for chapel; and volunteered as a Brantwood counselor. Pulitzer went from St. Mark's to Harvard, from which he graduated in 1972.
He began his newspaper career in 1974 at the Bulletin, a regional daily newspaper based in Bend, OR. After two years at the Bulletin, he returned to St. Louis to work for the Post- Dispatch. There, as his father had done, he worked his way through the news, production and administrative operations of the paper, including its Washington bureau, learning firsthand the complex work required to produce a major metropolitan daily,  particularly a paper once esteemed as one of the ten best in the country and one with an international reputation as well. He was extremely proud of his heritage and of the Post-Dispatch. At times on the job, he evidenced discomfort as heir to the Pulitzer legacy and expressed eagerness to be a regular member of the staff rather than the son of the editor and publisher. Rather than using the name Joseph or Joe, he renamed himself Jay, and his byline read "J Pulitzer."
Jay's last job at the paper was vice president for administration, from which he resigned in 1995. Soon thereafter he left St. Louis for Sheridan, WY, where he would work as a media consultant.
Very quickly, he began working also at various avocations and volunteer jobs. He joined the Big Horn, WY, volunteer fire department, and volunteered at the Veterans Administration Hospital in Sheridan. He produced albums of his blues and folk music. He loved travel and fly fishing and playing with his grandchildren. He was, his daughter Elkhanah said, a loyal and steadfast friend.
He had other work in Wyoming, work more closely related to the family business. When he moved to Sheridan, Mr. Pulitzer connected with a Rossman School friend, Kim Love. Love, coincidentally, is in the news business, at Sheridan Media, which includes a newspaper, the County Bounty.
"When he came out here," Love said, "he wrote a weekly column that was quite good. He had plenty of freedom—he could write about whatever he wanted to write about." His beat, pretty much, was the world. "He wrote impressions on life or on whatever piqued his interest—national news, international news, things going on here in Sheridan. I was sorry when he decided to give it up," Love said.
Mr. Pulitzer is survived by his wife, Patricia Turner Pulitzer, of Casper, Wyo.; his stepmother, Emily R. Pulitzer, of St. Louis; three daughters and a son: Elkhanah Pulitzer (Chad Owens) of El Cerrito, Calif.; Bianca Pulitzer (John Woodard), of Los Angeles; Elinor Pulitzer, of New York City; and Joseph Pulitzer V, of Cincinnati; three grandsons, Walker Pulitzer and Oscar Pulitzer Owens and Powell Pulitzer Woodard; his uncle, Michael E. Pulitzer '47; his cousin, Michael '70; and many other family and friends.
1969
Peyton Randolph Gray
Peyton Randolph Gray, a long­time resident of Plymouth Meeting, PA, died peacefully on December 30, 2014, after a long struggle with cancer. He was 63.
A native of Winston-­Salem, NC, Randy Gray was an active participant in a variety of activities and enterprises while at St. Mark's. He was a Prefect and a member of the editorial board of the Lion during his Sixth Form year. He worked as a student librarian and served on the Chapel Committee, participating in services as an acolyte. Athletically, he was half of the St. Mark's Lower School championship doubles team in Fives, and he played soccer in the fall and basketball in the winter. But his greatest sports success came each spring as part of the School's tennis program. Intramurally, he won both the singles and doubles championships of the Lower School, while interscholastically he was a four-year member of the varsity tennis team, serving as captain in 1969.
Randy graduated from the University of North Carolina at Chapel Hill in 1973, and the first half of his career was dedicated to investment banking and venture capital. He then served many years supporting environmental causes, including serving as the Pennsylvania state director of The Nature Conservancy and director of the Wissa­hickon Valley Watershed. A lifelong committment to service was evident in his many posts, including serving on the boards of Chestnut Hill Hospital, Chestnut Hill Academy (as board chair), Whitemarsh Open Space Committee, Sunnybrook Golf Club, as well as on the Vestry at St. Paul's Epsicopal Church in Chestnut Hill, PA.
He is survived by his wife of 37 years, Jane Webster Gray; his children Slater Gray Gillin, Peyton Randolph Gray, Jr., and Jane Bowman Gray; his grandchildren James Gray and Henry Scott Gillin; as well as his brothers Robert Daniel Gray and Lyons Gray, and many other family members. Randy's wonderful spirit, his contagious enthusiasm, and his grand humor will be sorely missed yet will abide in the hearts of all who knew and loved him.
1970
Jonathan Small
Jonathan Wayne  Small lost his battle with cancer on November 25, 2014. He was 62.
Jon came to St. Mark's from Cohasset, MA. While in Southborough, he was a member of the Scientific Society and very much involved in early computer work at the School. He  was also active with the Chapel program as an acolyte, a member of the Chapel Committee, as well as a singer with the choir. Athletically, he played on two consecutive winning football teams and was a member of the Ski Club. His greatest athletic success, however, came as the first baseman for St. Mark's varsity baseball.
"Jon and I shared a deep, lively, unrequited love for our home team Boston Red Sox," said classmate and SM baseball captain Bob Fletcher, "but our strongest bond formed on the diamond as St. Mark's baseball teammates. Though Small by name, Jon was tall in stature, possessed of great hands and tenacity, perfect for his job as our trusty first baseman. Jon saved our asses countless times, far more than we deserved.
"Not surprisingly, my strongest memories of Jon are baseball memories. Most are intensely visual. Jon stretching his lanky limbs and tall mitt seemingly halfway across the diamond to snag one of our semi-errant throws a split-second ahead of the runner, making sure to catch it with an emphatic 'smack,' all the better to convince a call favoring the Blue & White. In the rare instances when an errant throw eluded him, I slowly began to appreciate how often the runner would somehow —subtly—get all tangled up with him, unable to advance, or only to second base. While our opponents advanced only about 25% of the time, we were advancing 75%. Jon was called for it only once.
 "My final memory, most vivid, sees Jon, after an errant throw, racing into the blinding yellow late afternoon sun until he was just a skinny silhouette. And his return throw to his captain manning third base, true, danced thru sun-spotted eyes into the glove in time . . . ."
After graduating from St. Mark's, Jon attended Northeastern University. For many years, Jon was employed at the law firm Gray- Robinson in Orlando, FL, as a financial analyst, a job he took great pride in, working from his hospital bed just weeks before his death.
Affectionately known as "Boston Jon," Jon was an avid New England sports fan, especially of the Boston Red Sox, and "he would have been so happy to know that the Patriots won the Super Bowl!" said his sister, Anne.
"I will remember Jon Small for his friendliness and loyalty to our classmates, to his sister Anne, his kindness to me and his generosity of spirit," Bob Fletcher '70 continued. "I never saw Jon angry or mean, rare for an adolescent. Similarly rare was Jon's refreshing blunt subtlety. John has gone into the light for the last time. He will be missed and never forgotten."
Jon is survived by his sister Anne Price, brother-in-law Ray Price, and nieces Emily Darling and Abbey Darling.
1979
Michael Baldwin
Michael Poole Baldwin died Monday, Nov. 3, 2014, of natural causes at Vero Beach, FL. He was 54.
Born in Chicago, Michael grew up in a close-knit community of paternal relatives in the city's Near North Side. He attended the Chicago Latin School until 1968, when his family moved to Massachusetts. There, he attended the Fenn School and was among the second generation of his paternal family to attend St. Mark's.
At St. Mark's, Mike was a member of the Chapel Vestry and worked on the Vindex. He also was a member of the crew. His Sixth Form year he captained a winning cross- country team under head coach Rick Umiker. He went on to study forestry at the University of Montana at Missoula.
As a boy, Michael spent many happy times shooting skeet at the Maynard Rod & Gun Club in Maynard, MA, but it was Maine that he called home for much of his life.  A constant in his life were summers on Little Cranberry where the late Andrew "Junior" and Eleanor Stanley were like surrogate grandparents to him. He felt privileged to have known Arthur "Chummy" Spurling, Francis Fernald, Leeman Ham and Ted Spurling Sr., and treasured hearing their lively stories often told in the wharf office.
A love of the island spurred Michael to make the greater Mount Desert Island area his permanent home in the 1980s. He worked in different capacities at many local boatyards from Island Woodworking and the John Williams Boat Co. to Able Marine and the Hinckley Co. At home, he was an excellent cook, baking biscuits and pies from scratch. He had a knack for cultivating citrus trees. He also refinished furniture, enjoyed blues and jazz music, wrote poetry and was a great reader.
He was an avid fisherman whether jigging for mackerel from Little Cranberry's Islesford Dock or angling for salmon in Scotland's Spean River while working there one summer in his teens. His love of the outdoors took him on many other adventures including ice-climbing in Montana, partridge hunting in the Maine woods and working a trans- Atlantic passage as crew aboard a Morris yacht.
In Florida, Mike was living where he was happiest, by the sea. Before his death, he took pride in his volunteer work in a local sailing program and enjoyed some quality time crewing aboard a yacht.
Michael was predeceased by his parents, Roger and Mary Baldwin of Lincoln, MA, and Little Cranberry Island. He is survived by his sister, Letitia Baldwin, her husband, Bentley Howard of Gouldsboro Point, and their twin daughters, Blue and Skye; as well as his former wife, Ruth Baldwin of Eddington. Mike will be missed by nieces, his sister, his former wife, and old friend, Andrew Dewey '79, of Jonesboro.
1986
Edward Coolidge
Edward Winslow Coolidge died on March 8, 2015, of cancer at his home in Troy, NY. He was 47.
Born in Boston, MA, Edward was a gentle, mischievous and creative person. He attended the Advent School and Roxbury Latin before coming to St. Mark's. Edward loved his many friends from all his schools, where his uniquely creative approach to life and learning set him on the path to his career in art. After St. Mark's, he attended Reed College and CalArts.
For the last six  years of his life, Edward Coolidge was a teacher of Art and Technology at Tech Valley High School in Albany, NY. Edward's greatest legacy is the hundreds of young people he counseled and helped, the art community he built and supported in Troy, NY, and the many wonderful friendships he forged and nurtured wherever he went.
Edward is survived by his mother Nancy R. Coolidge; his father and step-mother, Lawrence and Nancy M. Coolidge; his brother, David S. Coolidge and wife, Karita, their sons, Lukas and Mark; his sister, Elizabeth C. Nassikas and husband, Lewis, their daughters, Victoria and Alexandra; his step-brother, Christopher Myers, his sons, Andrew and J.J.; his step-sister, Anne Brandt, and husband Cameron, their daughter, Charlotte, and son, Sebastian; his step-brother, Samuel Myers, and wife, Kelsey Wirth, their daughters, Sophie and Lucy; and his infant son, Arthur King Coolidge and Arthur's mother, Oona Croese.
We were saddened to learn of the passing of
John Wood '34
Jeremy Peirce '41
Frank Seabury '46,
Edward Grant Sparrow '47,
Robert H. Thayer Jr. '48,
Karl Reisman '49,
Thomas Riggs Cox III '62,
Thomas Nott '80,
and longtime staff member  Ellen Collins.
We extend our heartfelt condolences and deepest sympathy to their families. A full tribute for each will appear in the next issue of the St. Mark's Magazine.
Former 
Faculty/Staff
Dorothy "Deedee" Anderson
Former St. Mark's faculty member Dorothy "Deedee" Anderson died on January 23, 2015, in Asheville, NC. She was 67.
A native of Seaford, DE, she was a top athlete at Seaford High School and then continued her sports success at the College of William and Mary, where she played varsity field hockey, basketball, and lacrosse. Before there was ever a U.S. Olympic women's lacrosse team, she competed internationally with the U.S. Touring Team.
After graduating from college, Deedee Anderson taught math and coached at Oldfields School in Glencoe, MD, where she also served as assistant athletic director and associate manager of the bookstore there. She then moved on to Phillips Exeter, and during her four years there she taught math and gained wide respect as a superb prep school coach and mentor. She also earned her master's degree from the University of New Hampshire during that time.
In the fall of 1985 Mrs. Anderson came to St. Mark's, joining the Math Department and taking over as head coach of varsity field hockey and girls' varsity lacrosse. An excellent math teacher, she encouraged more young women to enroll in higher level math courses. Her students often credited her with developing in them an understanding of mathematics that allowed them to excel in all subsequent courses. Many of her students were also on her teams, which earned a reputation among the best in the Independent School League. During her 13 years at St. Mark's, her varsity field hockey teams posted a 108-32-23 record (a .733 winning percentage over 163 games) and her lacrosse teams went 120-39-3 (.750 over 162 games). Her overall varsity coaching mark was an impressive 228-71-26 (.742 over 325 games) with 6 ISL titles and 3 New England championships. The most successful female coach in St. Mark's history (her 228 career victories places her 8th among all SM coaches), Deedee Anderson was inducted into the St. Mark's Athletic Hall of Fame in May of 2008. During a farewell dinner after 13 years at St. Mark's, she was lauded as a person who was always teaching, whether in the classroom or on the field.
Mrs. Anderson went on from Southborough to become Mathematics Department chair at Rabun Gap-Nacoochee School in Rabun Gap, GA. There she continued her efforts in encouraging young women to challenge themselves by taking advanced mathematics courses. She taught all levels of math, Algebra I through AP Calculus BC, which she introduced to the school. As an AP teacher, her students in BC Calculus averaged a score of 4.4 with none earning below a 3.  She was named a Master Teacher and added selection as Rabun Gap's Star Teacher to her accolades.  Today the very successful Math Department is a tribute to her efforts as chair. After leaving Rabun Gap, Deedee and her husband, Richard, taught Chinese students in Rui'An and Nanjing, China, for two years.
Her 32 students in AP Calculus BC earned 30 5's, one 4 and one 3. This accomplishment has been rarely met or exceeded. Via email, her students continued to seek her advice on matters of course selection in college and often to ask for help with their math courses.
In her leisure time Deedee enjoyed being with her family and observing the wildlife outside her home in  Black Mountain, NC. Birds, especially cardinals, became known as individuals; deer, bear and turkeys often complemented a week's viewing. A voracious reader, it was not uncommon for her to read two or three books a week. In China the paucity of English language material was overcome by borrowing e-books from the Black Mountain Public Library via Amazon on her trusty kindle. She enjoyed walking on the beach on the Outer Banks, again observing and noting the wildlife. The site of the Andersons' beach house was selected in part because of the presence of a herd of wild horses on the site. A breast cancer survivor of twelve years, she loved the opportunity to spend time with her family. She was a truly beloved mother, wife and teacher and her children, husband, students and colleagues will miss her dearly.
She was preceded in death by her parents and older sister Linda Warfield Keown of Richmond, VA. She is survived by her husband, Richard, their two sons, Michael and Bryan, and her sister, Barbara Todd (Toddy) Immel of Richmond, VA.
Brian Cloutier
Brian J. Cloutier, former director of information technology at St. Mark's, died on Feb. 5, 2015, at UMass Memorial Hospital in Worcester,  after a long and painful battle with a rare form of non-Hodgkin's lymphoma and bone cancer. He was 57.
Born in Albany, NY, Brian lived there until he was a teenager. He then moved to the Worcester area where most of his family was located. Mr. Cloutier was a graduate of local schools and colleges and was employed in the computer field for most of his career as a director and CIO specializing in healthcare environments. He was also a small business owner in the Worcester area. Earlier in his career he was also a registered EMT and an EMT instructor. He spent a number of years in the manufacturing environment, holding several types of positions working his way from the machine shop floor to the front office. There he served as the buyer for specialty steels and managed a small group of process engineers.
In May of 2003, Brian Cloutier became the first director of information technology at St. Mark's, a newly established position under Heads of School Tony and Elsa Hill. He worked at St. Mark's through March of 2007, working to build a state-of-the-art campus network comparable to many college networks.
Mr. Cloutier was a member of Morning Star Lodge, A.F. & A. M., Eureka Royal Arch Chapter, Hiram Council Royal and Select Master Masons, Ancient Accepted Scottish Rite, Aleppo Temple Shriners International and was past Commander of Worcester County Commandery #5, Knights Templar, a position he was very proud to have held. He was also a member of Worcester Pistol & Rifle Club.
Brian was an avid reader and enjoyed robust discussions on almost any topic with his friends. He had a unique sense of humor and the ability to make almost anyone laugh. With all the pain and suffering he was subjected to throughout his struggle with cancer, he was also a man of deep faith and he always stayed positive.
Mr. Cloutier leaves his son, Christopher Cloutier, and his family, his daughter, Jessica Lenzing, and her family from Colorado; his oldest brother, Francis S. Cloutier from Texas, and another brother, Michael R. Cloutier, from Spencer, MA. He also leaves 11 grandchildren, along with nieces and their families, cousins and close friends.
Van Townsend
Former English teacher and cross-country coach Van Townsend died peacefully on Monday, January 12, 2015. He was 56.
Born and raised in Atlanta, Van was a graduate of Westminster School, Williams College and Middlebury's Bread Loaf School of English.  He arrived at St. Mark's in the fall of 1983, joining a vibrant and dynamic English Department. He would remain through 1996, introducing the study of beat literature—including authors Jack Kerouac, Allen Ginsberg, William S. Burroughs, and Neal Cassady—to the St. Mark's curriculum.  As a cross-country coach, often working with colleague Rick Umiker, he would share his passion for running with St. Mark's athletes. In 1986, he led the SM harriers to an undefeated regular season, with the Lions placing second in both the ISL and NE championship races.
Beyond traditional interscholastic competition, Mr. Townsend was among several from the St. Mark's community who took part in the annual Southborough Road Race on Heritage Day, often winning in his division. Another town-gown athletic adventure took place in Van's final year at St. Mark's, when he joined a large group of local runners—including several current and former St. Mark's faculty members—to enter the 100th annual Boston Marathon in April of 1996. Townsend finished at the head of the Southborough pack, with a time of 2:46.57, while the mutual support displayed by the entire Southborough running contingent greatly enhanced relations between St. Mark's and the wider community. The previous Thanksgiving, Van had placed eighth in a field of 7000 entrants in the Atlanta Half-Marathon, run on the course that would be used in the upcoming summer Olympic Games in Atlanta.
From St. Mark's he went on to the Baylor School in Chattanooga, TN. From 1996 to 2009, his team won four state championships, and four runners of his team went on to be individual state champions. Indeed, Townsend's impact on Chattanooga's running community was near-legendary. "He was able to take kind of an individual sport like running and make it a team sport here," said Baylor Assistant Headmaster Shaw Wilson. "He also made it a community sport outside of the school." As he had in Southborough, Van spent most of his time in Chattanooga helping others reach their potential. A lover of rock music, Townsend was once described in a local newspaper as "a punk rock patron saint of local running."
Van Townsend has been praised for his "rebel enthusiasm" and "competitive fire." He has been described as "caring," "mentoring," "lighthearted," and "a great friend," while others have used adjectives like "spiritual," "swagger," and "maverick."
He came to running in college, at Williams, where he met his future wife, Robin. She was the runner. "Van played soccer," recalled Robin. "He went running so he could ask me out on a date." Running would become his passion. Even when doctors told him he had to stop running because of his cancer, he never complained. He began riding a bicycle with clipless pedals, and he started his own underground track club: the Suffer-Jet City, a play on David Bowie's "Suffragette City." Every Tuesday and Thursday evening, he would coach track workouts—even though he couldn't run them—with anyone who showed up. "Van was never a clipboard-rough kind of coach," said one friend. "He's more philosopher, more Hunter S. Thompson than hard-nosed."
Van is survived by his three children, Oliver, Skylar and Ruthie; brother, Carter; ex-wife, Robin Howe; and stepmother, Elizabeth Townsend.