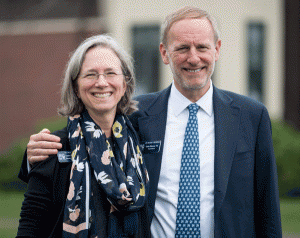 I hope the summer months are treating you well. St. Mark's faculty and staff are preparing an outstanding 2017–18 school year and look forward to seeing you soon. Linked is information designed to help ensure the smoothest most positive start for everyone.
Orientation for new families is scheduled for Wednesday, September 6, beginning at 8:30 am. For returning families, Registration is on Friday, September 8, between 9:00 and 11:00 am. Laura Appell-Warren and I look forward to hosting a reception in our home for new parents on Wednesday and for returning parents on Friday.
One of my favorite parts of the summer is hearing from faculty about the initiatives they are taking during these months to ensure that their course material incorporates the latest research in their fields and the latest pedagogy. This summer focus helps our faculty, impressive lifelong learners, prepare to joyfully challenge our students, in the words of our Mission Statement, to develop their particular analytic and creative capabilities. The work also helps faculty prepare to inspire growth in personal qualities like empathy, resilience, moral sensibility, and a collaborative spirit.
My summer conversations with faculty reinforce my pride in leading an intentionally small school that facilitates outstanding mentoring relationships between students and faculty. These relationships instill skills and habits of mind that enable our students to take full advantage of the extensive St. Mark's educational program that rivals in breath and depth what is typically found at larger schools.
As you look ahead to the 2017-18 school year, we want to make sure that you have all the information you need, and in particular about opening of school activities. The St. Mark's website is filled with helpful information, including a link to our Getting Ready blog at the bottom of the homepage, a section devoted to the opening of school. The Admission Office stands at the ready to answer questions new students and parents might have (admission@stmarksschool.org, 508-786-6118), and the Dean of Students Office stands at the ready to answer questions returning students and parents might have (deanofstudentsoffice@stmarksschool.org, 508-786-6273).
With all best wishes for the rest of the summer.
Sincerely,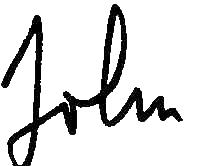 John C. Warren, '74, Ed.D
Head of School